Ronia Rosenthal
Baby Rescue
Organizer


Before the war, Ronia Rosenthal, the wife of Shmuel Rosenthal, educated in Brussels, had run a college in Kovno devoted to the Steiner Method (for teaching young children). She herself also did some teaching in Sholem Aleichem College. Thus she had many ex-students in the wider community, including nuns, who were pre-school and kindergarten teachers.
Once the Ghetto had been established, at great risk to herself, Ronia would travel outside the Ghetto, recruit foster mothers, and make arrangements for the transfer of babies and (tiny) todlers to the foster mothers.
In order to disguise her activity outside the ghetto, Ronia Rosenthal, bleached her hair, and removed the Jewish Star from her coat. As she had studied in Brussels, her speech would not give her away. In early 1943 she herself became pregnant, and her own child (later named Rona) was, when eleven months old, smuggled out. Before the ghetto's liquidation a bribe was paid to secure Ronia's own escape from the Ghetto, but as so often happened with extorted bribes it was not honoured. Her husband, leading teacher Shmuel Rosenthal, was transported to Dachau, but managed to survive.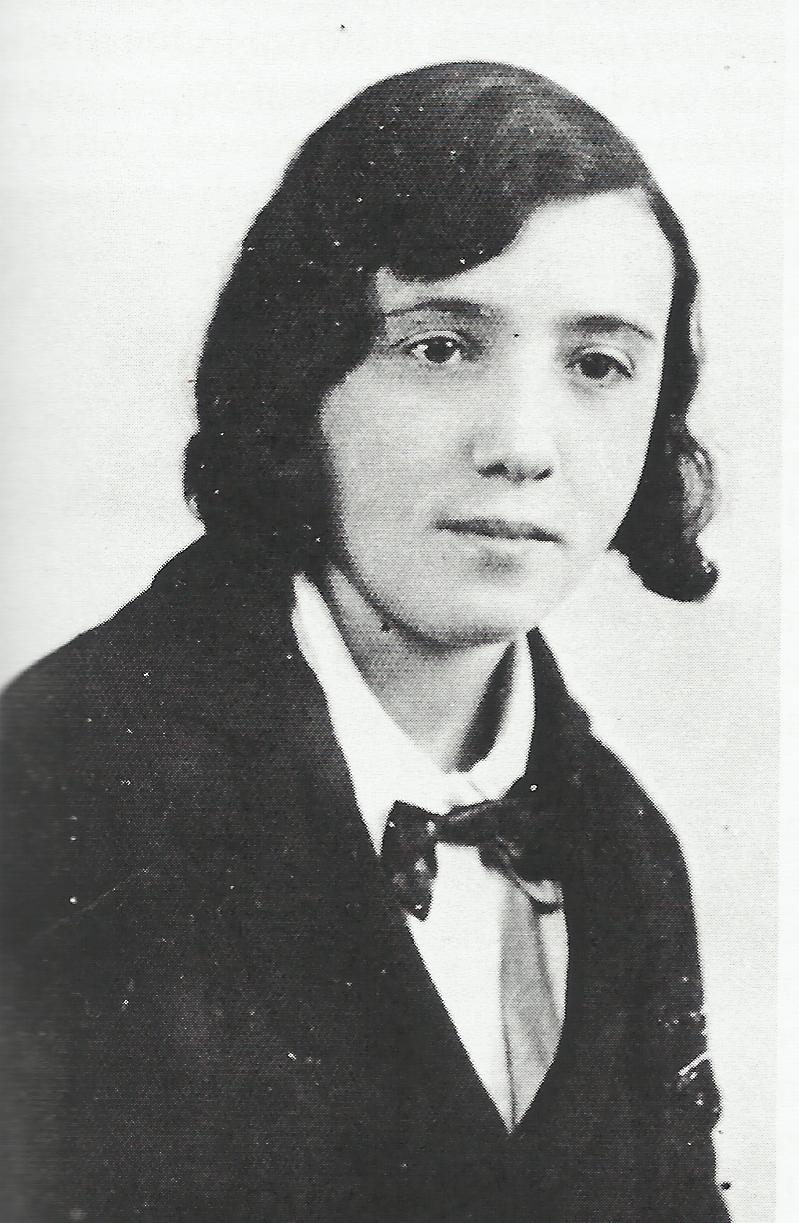 Ronia Rosenthal
in 1936




One Baby Smuggling Story



In the case of one tiny todler -- three attempts had to be made to smuggle the wrapped up drugged child out of the ghetto. A package containing a drugged child was left in a pick up spot for collection over three nights in a row. The small nondescript package was placed at a spot against the ghetto fence reachable from outside. But on the first two nights ghetto guards were loitering nearby. The child's mother was most distraught -- as she feared that her child might suffer serious damage by repeated sedation. When he was collected on the third attempt and taken to his foster mother the child, about 15 months old, avoided certain death in a Kinder Aktion. This baby rescue took place in October 1941, when children were still permitted in the Kovno Ghetto. This child was especially fortunate in that he was re-united with both of his parents after the war. Now living in Austria, he is Prof.Dr.Julius Neumark, a medical specialist with an academic teaching role.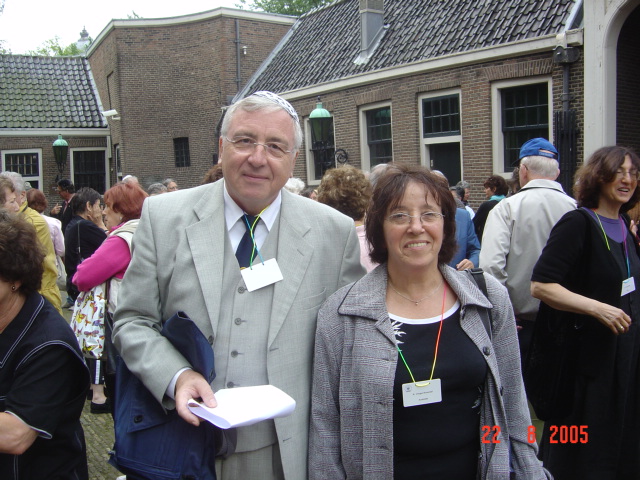 Two rescued Kovno babies meet in Amsterdam

At a meeting of child survivors held in Amsterdam 2005 Rona Zinger lit one of the six candles signifying the death of six million Jews in the Holocaust, and told her own story. One of those present Julius Neumark was amazed; Rona's story was his story. He too had been smuggled out of the Kovno Ghetto as a tiny toddler.
Julius was most fortunate that both his parents survived the War, and Julius was re-united with them almost immediately afterwards. Rona's mother had not survived, and Rona was not re-united with her father until 1946.




Rona's Story



Rona was born in the Kovno Ghetto when such births were "verboten" according to a German order of July 24, 1942. Rona's mother was Ronia Rosenthal, the baby rescue activist, who found willing foster parents out side the Ghetto for an unknown number of babies within the ghetto. Her father was Shmuel Rosenthal, a teacher in the Ghetto, who taught in the Underground School of the Ghetto. In October 1943 the eleven months old Rona was drugged so that she would not cry or scream, and placed at the very edge of the ghetto, at a pre-arranged spot.
In the racially hostile Lithuanian society, Rona, and her foster mother were in danger. Rona thrived with her wondrous foster mother. her father who had survived the war but did not immediately return to Kovno when the War ended - and was presumed to be dead. It was an extreme wrench for the young Rona when she was suddenly re-united with her father in 1946 At that stage her father was a school director for Jewish (secular) Schools in Lithuania. Rona commenced her school education in Yiddish. But when Stalin's antisemitic policies were fully applied in Lithuania, Jewish Schools (teaching in Yiddish) were closed, and Rona was thrust overnight into a Lithuanian language school. The closure of all Jewish schools in Lithuania meant that Rona's father lost his job, and in fact thenceforth he could only find employment in unskilled roles. Rona was a most successful student, attending university, becoming a computer programmer. She married fellow Lithuanian Naum Zinger and has two children. Her husband's parents from Klyperda on the Baltic side of Lithuania had escaped into Russia at the earliest stage of the war, when Klyperda was made part of Prussia. His father served in the 15th ( Lithuanian ) Division of the Russian army -- which was almost exclusively Jewish. .

A fictional version of Rona's life story called Das Ghettokind [The Ghetto Child] has been written in German by noted novellist Erika Fischer. The compilation of Holocaust stories is called Die Liebe der Lena-Goldnadel Zehn Judische Geschichten [The love of the Lena gold needle -- Jewish stories], published by Rowohlt, Berlin, 2000.