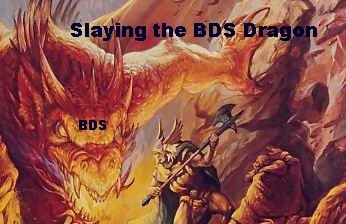 Slaying the BDS Dragon in Brisbane
Left leaning media in Australia have given the BDS movement media support without limit in Australia, leading to a series of most ugly boycott demonstrations against some retail businesses linked to Israel - notably outlets of chocolate retailer Max Brenner outlets and cosmetics supplier Seacret. These demonstrations with their ugly violence and harassment of innocent shoppers have been a gross affront to Australian values of civility and fair go, and despite the media spin have lead to counter-demonstrations by traditional Australians.


The first Brisbane counter demonstration occurred on August 27, 2011, and is reported below. A similar counter-demonstration took place in Melbourne a few days later. What is striking is that these emerging groups comprise ordinary Australians, only a few if any Jews are involved.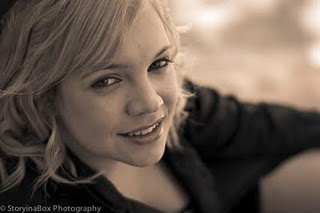 Report On Counter-Protest Against Socialist Anti-Semitism

Danielle Keys reports on the counter-protest against the Socialist Alliance anti-Semites: On Saturday the 27th of August at 1pm, the Socialist Alliance and Justice for Palestine met at Merivale Street, Brisbane to march down to Southbank to bully and intimidate the customers and staff of popular chocolatier Max Brenner.

I, Danielle Keys, organised the counter-protest movement a month ago after seeing the Socialist Alternative at UQ handing out flyers about their protest. The flyers said to boycott Max Brenner as an agent of apartheid Israel. I thought it was so disgusting that I organised a facebook event just to see if some friends were interested in counter-protesting.

Little did I know that in a matter of weeks I would have many different groups approaching me to help support the cause, over 90 facebook friends attending and be in contact with the corporate management of Max Brenner. Little did I truly foresee that I would be speaking to almost every single newspaper I can think of as well as television and radio opportunities. I would have been happy to stand alone but I am really glad I didn't have to! The reason that people stand behind counter-protest movements I think is because as just individual people we get bullied by the disgraceful agendas of the loudest most empty vessels of humanity - the Socialist Alliance. They are the unwashed aggressors who exist off the fringes of society prepared to violently demonise anyone who disagrees with them. I really had enough of it and I'm glad to see I was not the only one!

I guess the only way to properly describe the events of yesterday is like this...

THE COUNTER-PROTEST WAS AWESOME!!!
When the Socialist Alliance marched down to Southbank they were not counting on being outnumbered by ordinary Australians telling them to go home and that their intolerance was not welcome. They quite seriously didn't bank on it and were very upset about it (ha-ha!). I recognised quite a few faces from university so I look forward to whatever retaliatory aggression they will have for me in the coming weeks at the University of Queensland. Whatever it is, I am prepared. :)

It was amazing to see the Socialist Alliance and Justice for Palestine outnumbered and placed into a nice little contained area. There were stacks of people and in particular many young people out to stand up against the Socialist Alliance. Unlike in other cities, the Socialist Alliance were kept away from the Max Brenner store (as they would have had to get through 10 police officers and 70 regular Australians who were fed up). Max Brenner Southbank was really busy and business was booming for them. We had random people off the street so disgusted by the Socialist Alliance that they went and bought some chocolate then stood with us.

This rabble of socialist sycophants were chanting about Max Brenner's support for genocide and how it has blood on it's hands. I found this particularly disturbing as Jewish people have been systematically persecuted and subjected to genocidal attacks for thousands of years. The conduct of the Socialist Alliance yesterday made it clear their attachment to violent, aggressive and fundamentally anti-Semitic behaviour.

We responded with many different chants and songs, but I think one of the most amazing ones was when a Max Brenner staff member came up to join us before his shift started and chanted about how he loves the company he works for. I was happy to give that guy the megaphone for a welcome break... everyone's vocal chords have taken a beating!

Anyone who was there would have seen how much fun it was. Everyone there was laughing, chanting, getting stuck into the SA, drinking hot chocolates and dancing around. The Socialist Alliance eventually walked away. Shamed into oblivion. They went and stood in a park somewhere continuing their little rant, where no one could hear them and no one could call them to account. This is unsurprising and indicative of their cowardice.

All fun and exciting times aside, there was a really powerful and beautiful element to this counter-protest movement. I was really humbled and overwhelmed by people from the Jewish community voicing their thanks for the support. It sounds insane but I never really thought of the Brisbane Jewish community when it came to organising this. I was so busy thinking of the political and ideological principles that I didn't properly see how personally vilified and offended the Jewish community felt over this. They came out in force to stand up for Max Brenner and say no to Socialist Alliance abuses. I met so many wonderful Jewish people and I felt so touched when they said how surprised and happy they were to see non-Jewish people standing by them in an event like this. Honestly, I grew up in a Christian home in the leafy and fairly affluent Westside of Brisbane. I'm a white anglo-saxon protestant. Outside of going to a Jewish kindergarten and having one Jewish friend in primary school I hadn't been exposed much to the culture and community. Words really can't describe how much I feel I have gained something as a human being for organising the counter-protest.

As a young idealist and libertarian I got lost in the principled machinations of what is happening surrounding the BDS. What is really important for all people to remember is that there is a huge personal element to these things. Because ordinary Australians stood up and said no to the Socialist Alliance's intolerance and hatred, the Jewish community has felt a level of support that I am not sure they felt was there before. I've been invited to an event at a synagogue! Who knows? I might meet a nice Jewish boy and be like Charlotte York from Sex and the City! Yeah... that would be funny and she was hot. My Dad got a real shock when I changed Christian denominations... okay okay okay let's not get ahead of ourselves here hahahaha.

Max Brenner is not the only company that is being attacked by these people. In Brisbane there is a store called Seacret which isn't even an Israeli company, but buys shells from the Dead Sea (within an Israeli area) to use in its cosmetics. The Socialist Alliance have been spotted bullying and blockading entrance to their store in Brisbane City. Max Brenner is a company that started in Israel and has way more substantial ties to Israel than Seacret does! They are bullying and blockading the store because they buy shells from Jews... outrageous! Plus, if I may say so myself the cosmetic and nail-kits from Seacret are spectacular.

In summary, the counter-protest was awesome. If you weren't there then I am sure there will be plenty more! If there is an anti-Max Brenner protest in your own towns, I encourage you to gather your friends together and stage a counter-protest!

Danielle is a student at the University of Queensland, and is the National Campus Action Plan Director for the Conservative Leadership Foundation (although this was an independent event and was not affiliated with the CLF)
Webmaster's Note The article above, is essentially the same as that published on the Menzies House website, except that I altered an all too-obvious typo (Red for Dead). The author, Danielle Keys, is now a graduate lawyer holding a position within the Office of the (Queensland). Minister for Energy & Water Supply. This article received astonishing -- but ultimately revealing -- attack in the so-called Middle East Reality Check Blog. The blogger Merc used a classic misogynistic definition of maiden to ram through MErc's displeasure at this articulate young female person who can see through the screen of 'human rights' and 'compassion' to the vile antisemitism lurking behind the BDS movement. Merc choses to say that organising the boycotting and intimidating a Jewish-owned store is not 'disgusting' -- as Daniella observed -- but to Merc laudatory. And then to really show where he stands, Merc finishes with a full-on rant about the Jewish Lobby.
HAC 2/9/2013