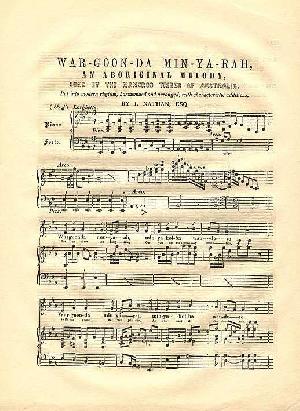 A 3A
The first notable interaction between Jews and Aborigines occurred during the 1840\'s when Isaac Nathan, - known as \"the father of Australian music\"- began collecting Aboriginal music and recording their ceremonies and customs. The image is of Nathan\'s score for War-Goon-Da Min-Yah-Rah, a song of the Maneroo tribe.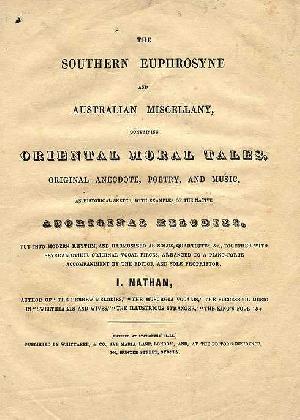 A 3
Isaac Nathan\'s book, Southern Euphrosyne, published in both London & Sydney in 1849, is a compilation of aboriginal music, and of aboriginal customs and ceremonies. Includes a very strong statement by Nathan of the educational potential of aboriginal children.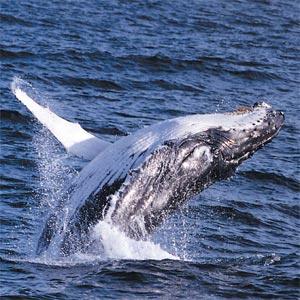 A 4
About 1860, the large Solomon family commenced trading and farming in the Eden Monaro district. At Eden, the Solomons joined forces with a Mr Davidson, running a shore-based whaling station at Twofold Bay, employing mainly aboriginal workers in this demanding industry. The Solomon/Davidson whaling operation ceased about 1916.