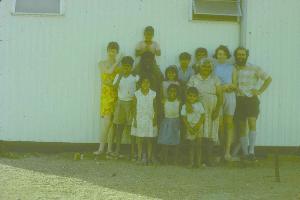 Nullas 7
Nulla Nulla Club members, a mother, and three ANUJSS members, outside meeting hall at Wallaga Lake.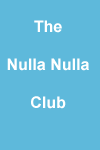 Nullas 0
Shortly after the picnic, Harvey Cohen with a carload of other ANUJSS came to Wallaga Lake and discussed with the kids the idea of a club. The kids were asked to think up a name before we left. And as ever we organised games and all had fun.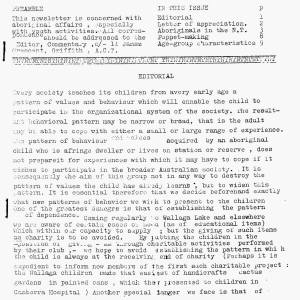 Where Next 1
Recognising that when key members would leave Canberra in 1966 ANUJSS could no longer run the Nulla Nullas, steps were taken to make easy the transfer to another organization in 1966, as is explained here.