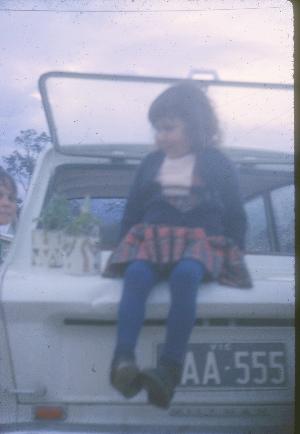 Trip 2
Somebody\'s younger sister guards the cactus gardens in painted cans produced by the Nulla Nullas that were presented to children in the Canberra Hospital by Club members.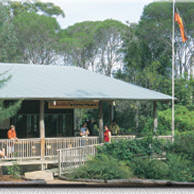 Yuin Today 1
Recently established Umbarra Centre at Wallaga Lake offers (quote) activities [that] include boomerang and spear throwing, ochre painting, shelter building, Dreamtime stories, open fire cooking of bush tucker. Purchase locally made artefacts, paintings, didgeridoos and other arts and crafts. Umbarra also provides tours to significant local Koori sites.(unquote) Manager is Lorraine (nee Kelly) Maylor.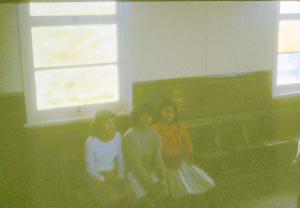 Nullas 4
At Wallaga Lake: inside the meeting hall.